Protecting your Water Adventures with Comprehensive Boat Insurance
This statistic may not come as much of a surprise as Florida's breathtaking coastline and abundant waterways make it a boater's paradise. But with the joys of boat ownership comes the responsibility of protecting your investment from unforeseen perils at sea and even just at the dock! Don't let the complexities of boat insurance dampen your excitement for aquatic adventures. At Peoples First Insurance, we're here to help as your trusted insurance advocates. As an independent agency, we put you first, searching through multiple reputable insurance providers to find the ideal watercraft insurance policy for your needs. Let us handle the details while you focus on creating lasting memories with your loved ones. Whether you own a yacht, motorboat, sailboat, or personal watercraft, our knowledgeable team will guide you through the intricacies of boat insurance in Florida, ensuring you sail with confidence and peace of mind.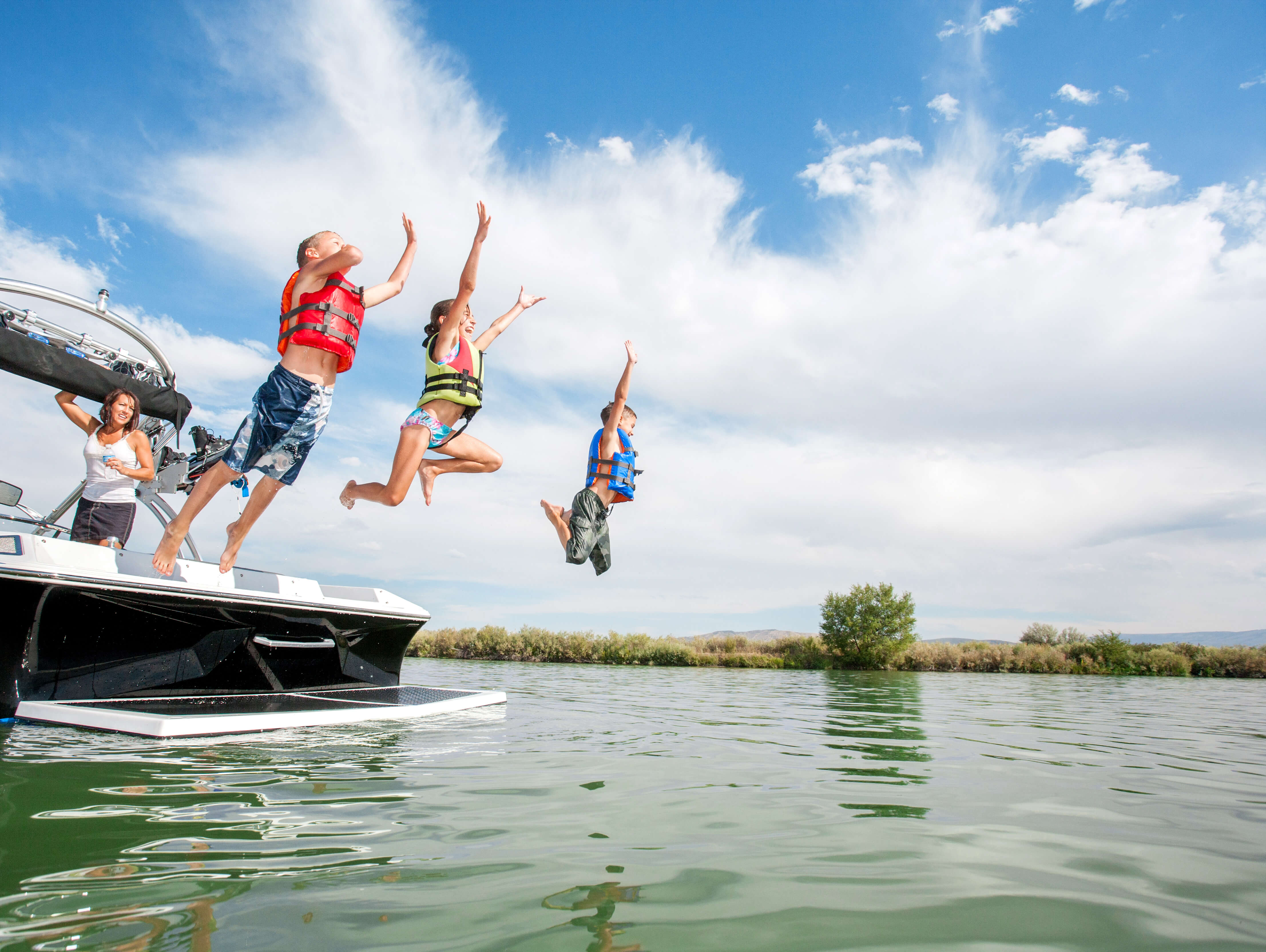 Key Takeaways:
Protect your valuable investment with boat insurance that shields it from unforeseen perils on the water, at the dock, or even when parked outside your home.
Homeowners insurance typically provides very limited protection for your boat, making a separate boat insurance policy a better choice to safeguard your valuable investment adequately.
You can customize your boat insurance coverage to fit your needs, with options including liability coverage, comprehensive damage coverage, medical payments, and protection for personal belongings on board.
Boat insurance not only safeguards you but also extends protection to others on the water and their property in case of accidents for responsible boating.
Get a Free Boat Insurance Quote anywhere Today!
What is the minimum car insurance required in Florida?
Whether you're ready to get a personalized quote for your business flood insurance or simply have questions about your coverage, our team at People's First Insurance is here to help. No matter where you are in your insurance journey, feel free to reach out to us for expert guidance and assistance tailored to your company's unique needs.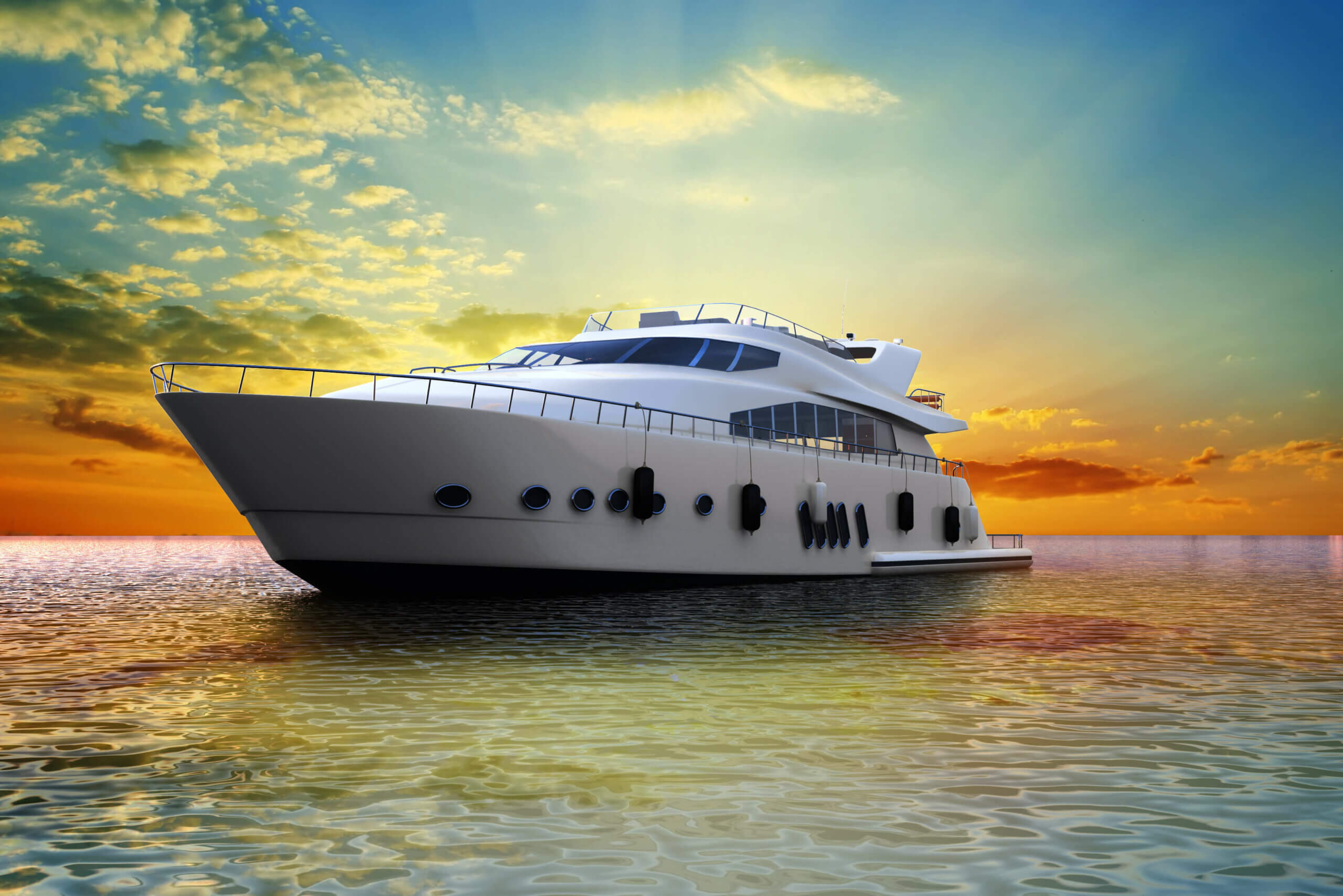 Coverage From Calm Waters to Stormy Seas
Insuring Your Vessel in the Face of Nature's Surprises
When it comes to the wild and unpredictable side of Mother Nature, like those intense hurricanes and quickly changing weather along the Gulf Coast, it's crucial to keep your boat safe. We all know how these natural forces can wreak havoc and put your prized possessions at risk. With the right boat insurance coverage, you can face these unexpected challenges head-on, and come hurricane season, the forecast won't send you into a panic because you're covered.
Boat Insurance is only a legal requirement in two states and Florida isn't one of them, but it's a smart choice as boats aren't cheap, and the risks out on the water are as plentiful as the fish in the sea.
How Your Boat is Protected with Watercraft Insurance
While Boat Insurance is not a requirement in Florida, the protection a policy provides can make it well worth the investment. From protecting the physical structure of your boat to providing financial security in unforeseen situations, these coverage options can help make for smoother sailing:
Hull and Structural Damage Coverage: This coverage steps in to repair or replace your boat if it suffers damage due to accidents, storms, or other covered incidents.
Liability Coverage: Think of this coverage as your safety net—it protects you financially if you're held responsible for causing damage to someone else's property or if someone is injured while on your boat.
Medical Payments Coverage: In the unfortunate event of an accident, this coverage helps pay for medical expenses for you, your passengers, and others involved, regardless of who is at fault.
Personal Property Coverage: Your boat can be like a floating home away from home, so this coverage protects your personal belongings on board, including equipment, electronics, and water sports gear.
Fuel Spill Liability: Accidental fuel spills can be costly and harmful to the environment. This coverage helps cover the costs of fuel spill cleanup, ensuring you're not left with a hefty bill.
Wreck Removal: In case of an accident that causes your boat to sink or become stranded, this coverage takes care of the expenses associated with removing the wreckage from the water.
Emergency Assistance/Towing: Whether your boat breaks down or you find yourself in need of emergency assistance on the water, this coverage provides peace of mind by covering the costs of towing and necessary help.
Collision Coverage: Accidents happen, even on the water. With collision coverage, you're protected in case of collisions with other boats or objects, ensuring that your vessel can be repaired or replaced.
Most Common Boat Insurance Claims
Boat insurance is a wise investment, especially when you consider the most common claims boat owners face in Florida. From the perils of hurricanes and windy weather to sinking boats and collisions with underwater objects, having boat insurance provides the necessary financial protection. Check out the most frequent boat insurance claims below:
Hurricanes: Improperly secured boats and storm debris damage.
Windy Weather: Tornadoes and strong windstorms causing severe boat damage.
Sinking (as the result of a covered loss): Expensive recovery costs.
Hitting Underwater Objects: Hull damage or sinking of the boat.
Fire and Explosion: Total loss of the boat without insurance coverage.
Collision With Another Boat: Legal and financial protection in accidents.
Grounding: Costly rescue and repair after running aground.
Equipment Theft: Insure valuable equipment on board against theft.
Boat Theft: Replacement coverage for stolen boats.
Lightning: Coverage for replacing costly navigational equipment.
Protecting More Than Just Boats
Peoples First Insurance is here to assist you in finding protection not only for your boat but for a wide range of personal watercraft as well. Whether you own a jet ski, kayak, WaveRunner, or commercial charter boat, we can help you secure the right coverage to keep you and your equipment safe on the water. Here are just a few of the personal watercraft we also can find coverage for:
Performance Boats
Sail Boats
Bass Boats
Jet Skis
WaveRunners
Pontoons
Center Consoles
Yachts
Does My Homeowners Policy Cover Boat Liability Protection?
It's a common misconception that your homeowners policy automatically covers boat liability insurance, but the truth is, relying solely on your homeowners policy can leave you in rough waters. Yes, homeowners policies offer some protection for personal property like watercraft, but they often come with limits and restrictions that can leave you high and dry when you need it most. If your boat gets damaged, you might find out your homeowners policy only covers up to a measly $1,000 or 10% of your home's value.it's easy to see how that might not cut it, especially when boat repairs come with a high price tag. Plus, if you add your boat to your home insurance policy, you might end up paying higher premiums. So, to keep your boat afloat and truly protected, it's best to consider a separate boat insurance plan designed to meet your vessel's specific needs.
How Much Does Boat Insurance Cost in Florida?
Looking for an idea of how much boat insurance might cost you in Florida? On average, folks in the Sunshine State dish out around $54 a month or $652 annually for boat insurance. It's a bit higher than you might hope for. While still absolutely worth the cost, Florida is known for being a high-cost state when it comes to boaters' insurance. Being a coastal state, boats here tend to be larger and pricier, and with warm weather year-round, people are out on the water more often, increasing the chances of accidents. These alone are good reasons to take the plunge and invest in quality coverage. Of course, the actual cost of your policy will depend on factors like the insurance company you choose, the size and value of your boat, and your boating experience. So, it is important to weigh your options and find a policy that fits both your needs and budget – Something that Peoples First is happy to help you with!
 Average rates are from Progressive, based on 2020 and 2021 boat insurance data.
Ways to Save on Boat Insurance
Living in a high-cost state like Florida means that finding ways to save on boat insurance is like discovering hidden treasure. We've got some savvy tips to help you navigate those choppy waters of insurance expenses.
Bundle and save: Just like sunscreen and shades, bundling your boat insurance with other policies, such as your home or auto insurance, can often earn you a nice discount. Ahoy, savings!
Safety first: Equipping your boat with safety features like fire extinguishers, GPS systems, and security alarms can not only protect your vessel but also score you some insurance discounts. It's a win-win!
Steer clear of claims: Keeping a clean claims record can help keep your boat insurance premiums shipshape. So, avoid filing claims for minor mishaps and focus on smooth sailing instead.
Captain your education: Completing a boating safety course not only sharpens your skills at sea but can also make a splash with insurers. Many providers offer discounts to those who have completed approved boating courses.
Seasonal sailing: If you only use your boat during specific seasons, consider adjusting your coverage accordingly. Opting for lay-up or seasonal coverage during the months when your boat is safely docked can help trim down your insurance costs.
Protect Your Business Within Your Budget with Help From Peoples First
At Peoples First Insurance, we are your trusted compass in the vast sea of boat insurance options. Whether you're a proud boat owner, enjoy the thrill of personal watercraft, or have any other waterborne adventure in mind, our dedicated team is here to navigate the insurance landscape on your behalf. We understand that every vessel is unique, and we take pride in being your advocate to find the right policy that suits your needs and protects your investment. So, set sail with confidence, knowing that Peoples First Insurance has your back, ready to chart a course toward comprehensive coverage and peace of mind.
FAQs
Does boat insurance cover theft?
Yes, boat insurance typically provides coverage for theft of your boat and also any personal items aboard. In the unfortunate event that your boat is stolen, your insurance policy can help cover the cost of replacing or repairing the vessel. In many cases, boat insurance can provide coverage for stolen personal items, too, such as fishing gear, electronics, or water sports equipment. However, it's important to review your specific policy to understand the coverage limits and any exclusions that may apply. It's always a good idea to document and keep records of your valuable items to ensure a smoother claims process in the event of theft.
Does boat insurance cover engine damage?
Yes, boat insurance often includes coverage for engine damage as long as it is a result of a covered event. However, it's crucial to note that general wear and tear or lack of maintenance that leads to engine breakdown is typically not covered. Proper maintenance and regular care are essential to keep your boat's motor in good condition. To ensure you have the necessary coverage, it's recommended to review your policy details or consult with your insurance provider.
Do you need boat insurance in Florida?
While Florida laws don't require you to have boat insurance, your lender may require you to carry a boat policy if you finance your boat. Even if it's not a legal requirement, having boat insurance is highly advisable to protect your investment and provide liability coverage in case of accidents. Considering the high concentration of boating activities in Florida and the potential risks involved, securing boat insurance offers financial security and peace of mind. It's always a good idea to consult with your insurance agent and lender to understand any specific requirements or recommendations they may have.
Are hurricanes covered by boat insurance?
Yes, most boat insurance policies provide coverage for damages caused by hurricanes. As Florida is prone to hurricanes, having adequate coverage is crucial. However, it's important to review your policy to understand any specific hurricane deductibles or limitations that may apply.
Is a boat covered under homeowners insurance
Yes, to a limited degree. While a homeowner's insurance policy may provide limited coverage for a boat, it is important to understand the restrictions and exclusions that come with it. Typically, a homeowner's policy may cover certain damage to a boat caused by covered events like wind damage, fire, or theft. However, it may not cover common causes of boat damage such as collision with another boat or objects. Additionally, the coverage available under a homeowner's policy for boat damage is often limited, with maximum coverage amounts usually capped at around $1,000. Moreover, homeowner's insurance may not provide coverage for liabilities arising from boating accidents, including injuries, death, or property damage for which you may be legally liable. Some homeowner's policies have exclusions for boats over a certain length or horsepower, meaning that coverage may be denied in such cases. To ensure comprehensive protection for your boat, particularly for liabilities and damages, it is advisable to obtain a separate boat insurance policy, especially if you own a boat beyond a canoe or kayak.
What about insuring a boat slip?
Boat insurance generally does not cover the insurance needs of a boat slip. However, marinas may require liability coverage from boat owners who lease slips. It's advisable to check with your marina to understand their insurance requirements and consider obtaining separate liability coverage if needed.
Do I need to insure my boat trailer?
Boat insurance typically does not cover the trailer used to transport your boat. However, you can often obtain separate trailer insurance or check with your auto insurance provider to see if your trailer is covered under your auto policy. Ensuring your boat trailer is adequately insured can provide protection against theft, damage, or accidents while on the road. Without it, you could be held liable for damages caused by your boat trailer if you get into an accident, for example, so it may be worth looking into.
How much boat insurance do I need?
The amount of boat insurance you need varies depending on several factors, such as the value of your boat, its motor size, age, and usage as well as your personal risk tolerance. To ensure comprehensive protection, insurance experts generally suggest a minimum liability coverage of $1 million for powerboats, although smaller sailboats with lower risk profiles may require a minimum of $100,000. It's also important to consider supplemental coverage, such as uninsured/underinsured boat coverage, which helps cover costs if another boater causes damage and lacks sufficient insurance. A recommended amount for this coverage is at least $10,000. Ultimately, your coverage amounts for liability, collision, and comprehensive should align with the specific value and risk factors of your boat.
What are the two types of boat insurance?
Two basic types of boat insurance are what are called agreed value and actual cash value and they relate to whether or not the insurer considers depreciation when determining a boat's replacement value. Agreed value coverage means that in the event of a total loss, the insurer will reimburse you for the agreed-upon value of the boat at the time the policy was purchased. This type of coverage typically comes with a higher premium but provides more certainty in terms of reimbursement. Actual cash value coverage, on the other hand, takes into account depreciation and pays you the current market value of the boat at the time of the loss. This type of coverage may have a lower premium but could result in a lower payout in case of a claim. It's important to consider the value and age of your boat when choosing between these coverage options.