Protect Your Florida Dream Home with Comprehensive Insurance Coverage!
Living in the sunshine state is a dream come true for many. From pristine beaches to breathtaking sunsets, Florida offers a picturesque haven for homeowners and no matter where you reside in the state, you are never more than 60 miles away from the aquatic fun. However, amidst this oasis, we recognize that homeowners face the unpredictable forces of nature and severe weather, plus the added strain of increased homeowners insurance premiums and fewer options. That's where our dedicated insurance specialists come in, helping you navigate your options and simplify the process of safeguarding your cherished home from unforeseen risks. With comprehensive coverage and convenient service, you can protect your slice of paradise while embracing the joys of living in the sunshine state.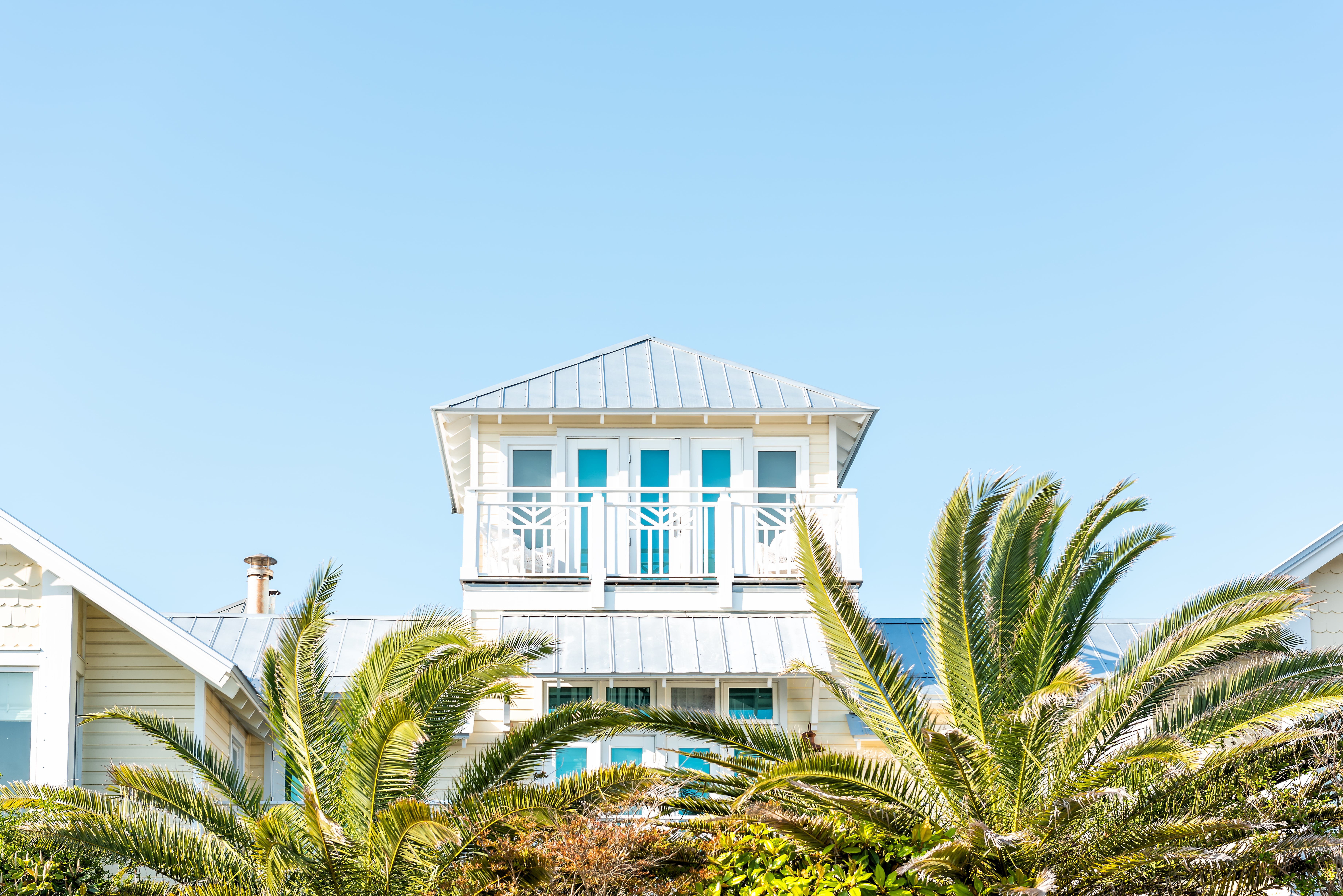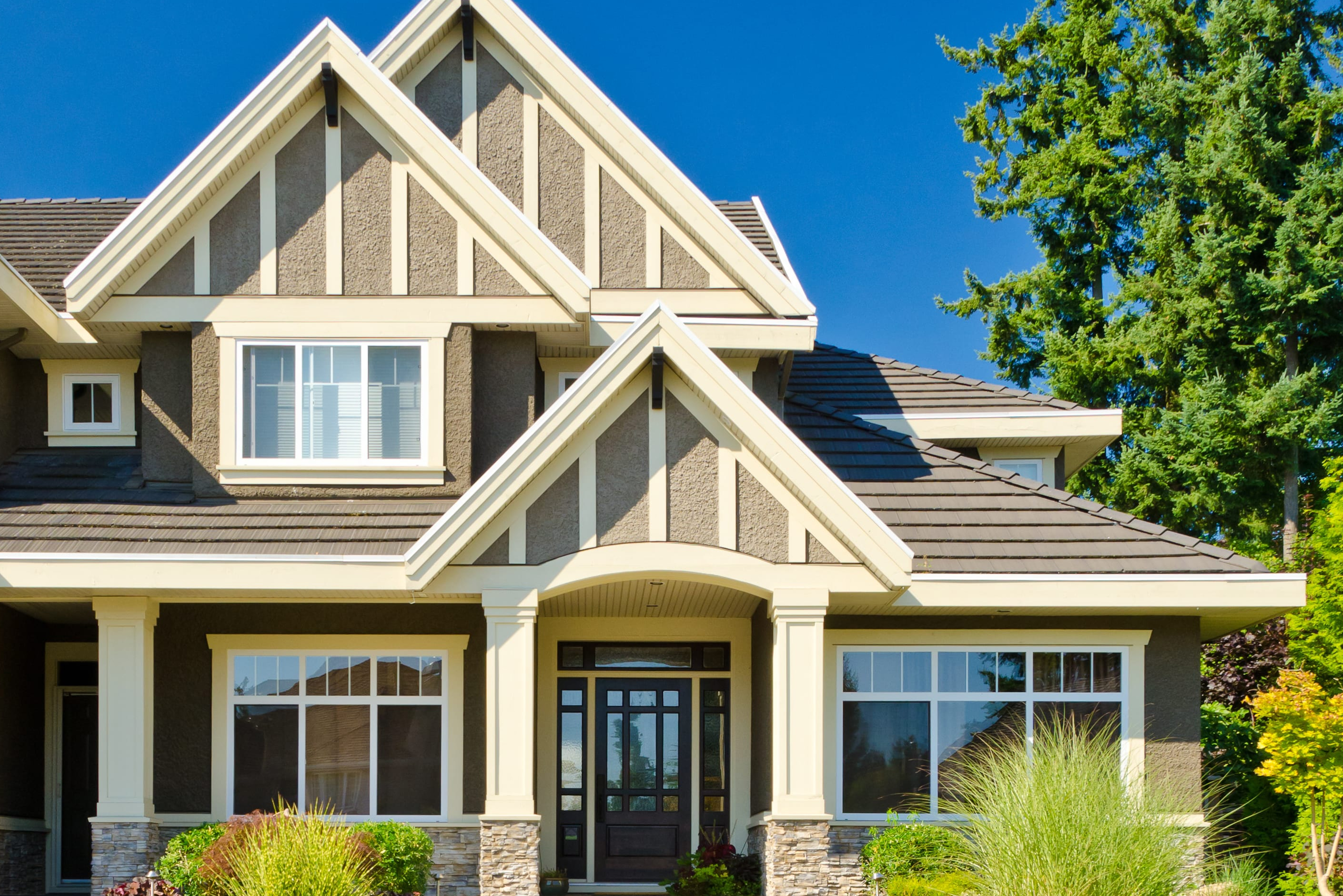 Key Takeaways:
Homeowners insurance offers comprehensive coverage for your home, belongings, and property structures, protecting you from unexpected events and providing peace of mind.
Homeowners Insurance isn't required in Florida, but with the frequency of severe weather, going unprotected is not usually a wise choice.
Florida has recently experienced a surge in homeowners insurance challenges, including increasing rates, coverage limitations, and non-renewals by some insurance providers.
In a tight market, persistence pays off. Our team will stay committed to finding the right coverage for you, utilizing our network, industry insights, and negotiation skills to secure the most suitable homeowners insurance policy available.
Get a Free Homeowners Insurance Quote Today!
Whether you're ready to get a personalized quote for your homeowners insurance or simply have questions about your coverage, our team at People's First Insurance is here to help. No matter where you are in your insurance journey, feel free to reach out to us for expert guidance and assistance tailored to your unique needs.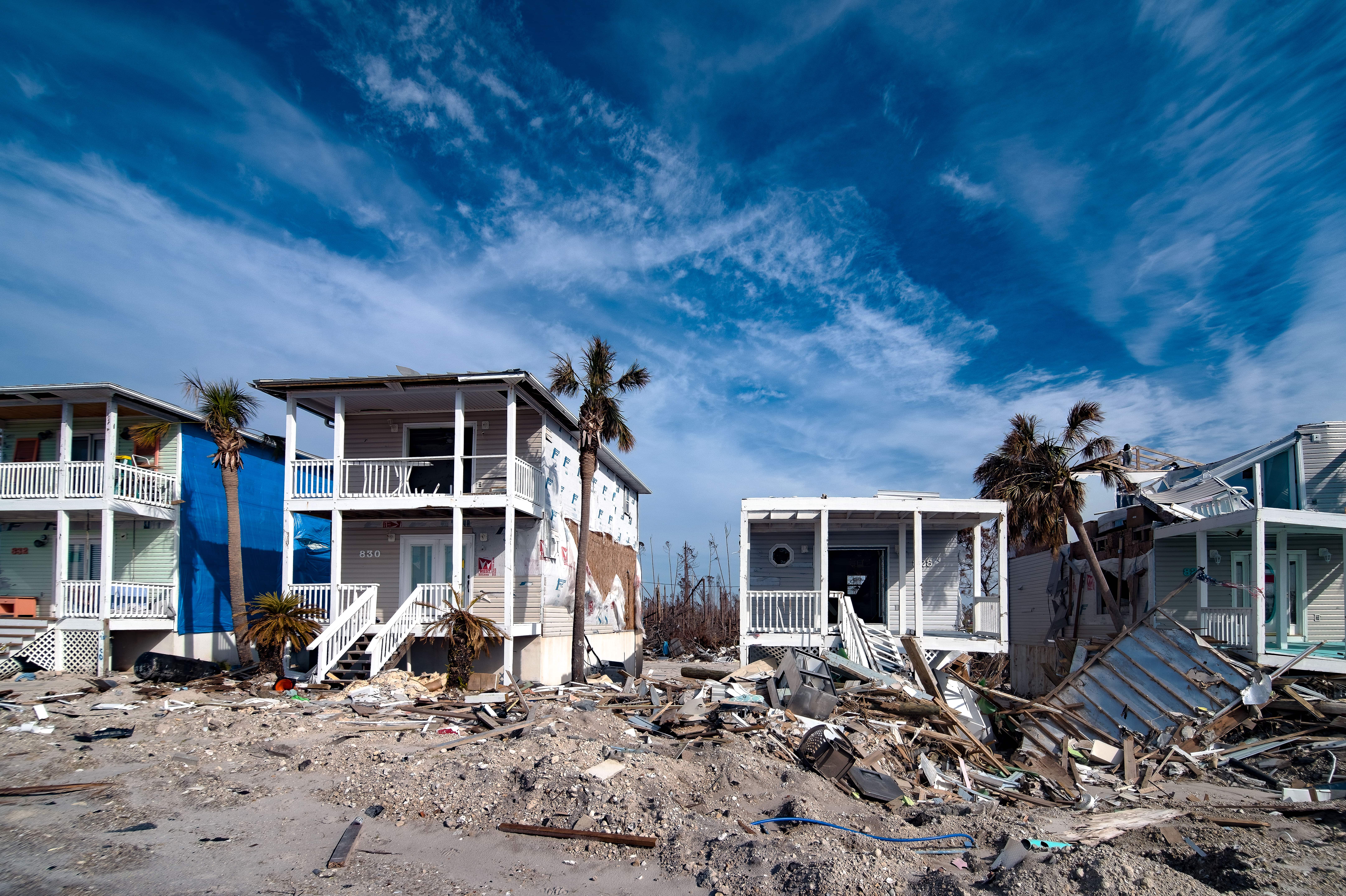 Multiple Types of Home Insurance Coverage for Your Slice of Paradise
When it comes to protecting your slice of paradise in Florida, having the right home insurance coverage is essential. While homeowners insurance is not legally required in Florida, if you have a mortgage, your lender may mandate that you have a policy in place. Our comprehensive coverage options are designed to safeguard your property and assets, providing you with peace of mind. Here are the typical coverages included in our home insurance policies:
Dwelling Coverage: This protects the structure of your home, including the roof, walls, and other integral components. It also extends to attached structures like porches, ensuring that your entire home is safeguarded.
Other Structures Coverage: Detached structures on your property, such as fences, sheds, or garages, are covered under this category. We understand that these structures are essential parts of your property, and our coverage extends to protect them.
Personal Property Coverage: Your personal belongings, including furniture, clothing, electronics, and appliances, are protected under this coverage. While certain items like jewelry, art, and collectibles may have specific limits, we offer the option to add endorsements or riders to increase coverage for these valuable items.
Personal Liability Coverage: Accidents can happen, and if you are legally responsible for someone else's injuries or damage to their property, personal liability coverage steps in to protect you financially. It provides coverage for legal expenses, settlements, and judgments.
Medical Payments to Others: This coverage helps cover medical expenses if someone is injured on your property, regardless of whether you are legally liable. It ensures that the injured party receives necessary medical treatment without undue financial burden.
Loss of Use Coverage: If your home becomes uninhabitable due to a covered loss, such as fire or severe damage, this coverage helps with the associated increase in living expenses. It can cover costs like temporary accommodation, meals, and other essentials until your home is repaired or rebuilt.
Don't overlook the risk of flooding in Florida! Standard homeowners insurance policies typically do not cover flood damage, making it crucial to secure a separate flood insurance policy for comprehensive protection against this prevalent risk in the Sunshine State.
Specialized Florida Home Coverage Options for Greater Protection
While basic homeowners insurance provides valuable coverage, it's important to note that there are certain risks and events it may not cover fully. At Peoples First Insurance, we understand that every Florida homeowner has unique needs and faces specific risks. That's why we offer specialized coverage options designed to provide greater protection and address the challenges specific to our beautiful Sunshine State
Explore these coverage options tailored for Florida homeowners:
Flood Insurance: Florida's vulnerability to floods necessitates specialized coverage. Our flood insurance policies protect your home and belongings from the devastating effects of flooding, ensuring you're financially safeguarded against this common risk.
Windstorm and Hurricane Insurance: With frequent hurricanes and powerful windstorms in Florida, it's crucial to have dedicated coverage for wind-related damages. Our policies provide comprehensive protection against windstorm and hurricane-related perils, covering repairs and replacements caused by high winds and storm surges.
Screened Enclosure Coverage: Many Florida homes feature screened enclosures, which can be vulnerable to damage from storms, falling debris, or other incidents. Our specialized coverage protects these structures, allowing you to restore or replace them in the event of covered damages.
Pool and Spa Liability: If you have a pool or spa on your property, it's essential to have liability coverage specific to these amenities. Our policies include coverage for pool and spa-related accidents or injuries, giving you peace of mind while enjoying your aquatic paradise.
Mold Coverage: Florida's humid climate can lead to mold growth, which poses health risks and can cause property damage. Our mold coverage option provides financial protection for mold remediation and repairs, helping you address this common issue.
Ordinance and Law Coverage: This specialized coverage addresses the costs associated with rebuilding or repairing your home to comply with updated building codes or local ordinances after a covered loss. It helps bridge the gap between the coverage limits of your standard policy and the additional expenses required to meet current building standards, providing you with financial protection and peace of mind.
Extended Replacement Cost Coverage: In the event of a covered loss, this option provides additional coverage beyond the limits of your standard policy, ensuring you have the necessary funds to rebuild or repair your home, even if construction costs have increased.
How much does Homeowners Insurance Cost in Florida?
Navigating the Florida Homeowners Insurance Crisis with Help From Local Trusted Experts
Living in the Sunshine State poses challenges for Florida homeowners, including the significant hurdle of high insurance premiums. With an average annual cost of $2,385, or around $199 per month, according to NerdWallet, these rates are continuously increasing due to factors like frequent natural disasters and rising litigation expenses passed on by insurers. The ongoing insurance crisis in Florida has worsened the situation as insurers grapple with substantial losses, leading to rate hikes, limited policy options, and even business closures. Despite these obstacles, homeowners in Florida still have options to obtain coverage by exploring alternative insurance companies committed to serving the state and navigating the current landscape effectively.
Factors that Influence Your Homeowners Insurance Premium
Location: Florida's geographic location makes it prone to natural disasters, such as hurricanes, floods, and tropical storms. The proximity to the coast and the risk of severe weather events can lead to higher insurance premiums.
Construction and Materials: The type of construction and materials used in your home can affect insurance costs. Factors such as the age of the property, building codes compliance, and the use of hurricane-resistant materials can impact policy pricing.
Home Value and Rebuilding Costs: The value of your home and the estimated cost to rebuild or repair it in the event of a covered loss can influence your insurance premiums. Higher-valued properties or homes with unique features may have increased coverage costs.
Deductible Amount: The deductible is the amount you must pay out of pocket before your insurance coverage kicks in. Choosing a higher deductible can lower your premiums, while a lower deductible will typically result in higher premium costs.
Home Security Measures: The presence of security systems, alarms, smoke detectors, and other protective devices can help reduce the risk of loss and potentially lower insurance premiums.
Claims History: Your personal claims history and the claims history of your area can impact your policy costs. Frequent claims or a high volume of claims in your region may lead to higher premiums.
Credit Score: In some cases, insurance companies in Florida may consider your credit score as a factor when determining the cost of your homeowners insurance. A better credit score can potentially result in lower premiums.
Tailored Home Insurance Solutions for Every Person and Property
At Peoples First Insurance, we understand that homes come in all shapes and sizes, just like insurance needs. We are committed to providing comprehensive coverage options that cater to your specific circumstances. Here are some of the ways we can assist you:
Condominium Unit Owners: Protecting your personal property inside your condo unit is essential. Our condominium coverage offers the same level of protection as traditional homeowners insurance, including coverage for personal belongings, liability, loss of use, and more. Whether it's your primary residence or a second home, our tailored policies are designed to meet your needs.
Renters Insurance: Don't overlook the importance of renters insurance. Whether you rent a house, mobile home, condominium, or apartment, our renters insurance safeguards your possessions in case of theft, fire, flood, or storms. With our comprehensive coverage, you can have peace of mind knowing that your valued belongings are protected, even in unfortunate situations such as break-ins or theft.
Landlord Protection: If you're a landlord renting out properties, our Landlord Insurance Dwelling Policy is here to support you. We understand that your rental properties are your business, and when challenges arise, we can help you navigate them efficiently. Our policies offer coverage for property and liability, ensuring you're prepared for replacement costs, loss of rental income, and any structural issues that may arise.
No matter what space you call home, our agents will go the extra mile to help you find discounts and secure good rates that align with your unique circumstances. Trust us to provide tailored home insurance solutions that offer the protection you need for your cherished property.
Affordable Homeowners Insurance Solutions anywhere
At Peoples First Insurance, we believe that every person deserves access to reliable and affordable homeowners insurance, especially during the ongoing insurance premium crisis. We understand the stress and fear that arise from rising costs, which is why we are dedicated to providing solutions that prioritize your financial well-being. Our team is here to guide you through the process, ensuring that you find coverage that not only meets your needs but also fits within your budget. Let us take the burden off your shoulders and help you secure the protection you deserve for your home.
FAQS
Is homeowners insurance required in Florida?
Homeowners insurance is not required by law in Florida, but if you have a mortgage on your home, your lender will typically require you to have insurance coverage.
Do you have to have homeowners insurance in Florida for a rental home?
While homeowners insurance is not legally required for rental homes in Florida, it is strongly recommended for both landlords and tenants. Landlords can consider obtaining landlord insurance to protect their property and provide coverage for unforeseen damages. Tenants, on the other hand, can benefit from renters insurance, which covers their personal belongings and offers liability protection in case of accidents or damages caused to the rental property. Having insurance for rental homes in Florida is a wise decision to mitigate risks and ensure comprehensive protection for all parties involved!
What is hazard insurance for your home?
Hazard insurance, also known as dwelling insurance, is a component of homeowners insurance that covers damage to your home caused by specific hazards such as fire, windstorms, lightning, or hail. It helps protect the structure of your home itself.
Does homeowners insurance cover theft?
Yes, homeowners insurance typically covers theft of personal belongings up to the policy's specified limits. However, certain high-value items like jewelry, art, or collectibles may have limited coverage, so you may want to consider additional coverage through endorsements or scheduled personal property coverage.
How is home insurance calculated?
Home insurance premiums are calculated based on several factors, including the replacement cost of the home, its location, the coverage limits, the deductible chosen, the home's age and construction materials, your claims history, and more. Insurance companies use these factors to assess the risk associated with insuring your home and determine the premium amount.
How do you shop for homeowners insurance?
To shop for homeowners insurance, start by gathering information about your home, its features, and the coverage you want. Then, obtain quotes from multiple insurance providers to compare coverage options and premiums. Consider factors such as coverage limits, deductibles, discounts, and customer reviews to make an informed decision. You can get in touch with a Peoples First Agent to help complete these steps for you so you can be sure you are getting the best coverage available.
Why is homeowners insurance so expensive in Florida?
Homeowners insurance in Florida is expensive due to the state's high risk of natural disasters, population density, coastal exposure, sinkhole vulnerability, increased litigation, fraudulent claims, and the resulting higher claim payouts and operational costs for insurance companies. While Florida's vulnerability to natural disasters, particularly hurricanes, plays a significant role in insurance costs, it alone does not explain the full extent of the premium increases. Unlike other high-risk states, Florida's insurance market has been heavily impacted by fraudulent claims and increased litigation, specifically related to the assignment of benefits (AOB) practices. Unscrupulous contractors and service providers have taken advantage of the AOB system, leading to inflated claims and litigation, which have significantly driven up insurance costs. These factors have created a challenging environment for insurance companies operating in Florida, necessitating higher premiums to cover the increased claim payouts and operational expenses. It's an ongoing crisis that has resulted in new legislative measures to work on stabilizing the situation, including three new bills aimed at enhancing homeowner protections, introducing mitigation discounts, and expanding eligibility for the My Safe Florida Home Program.
Is homeowners insurance cheaper on new homes?
In general, homeowners insurance premiums for new homes may be lower compared to older homes. New homes often have updated electrical, plumbing, and structural components, which can lower the risk of damage and potential claims. However, other factors such as location, construction materials, and the level of coverage required also influence the premium cost.